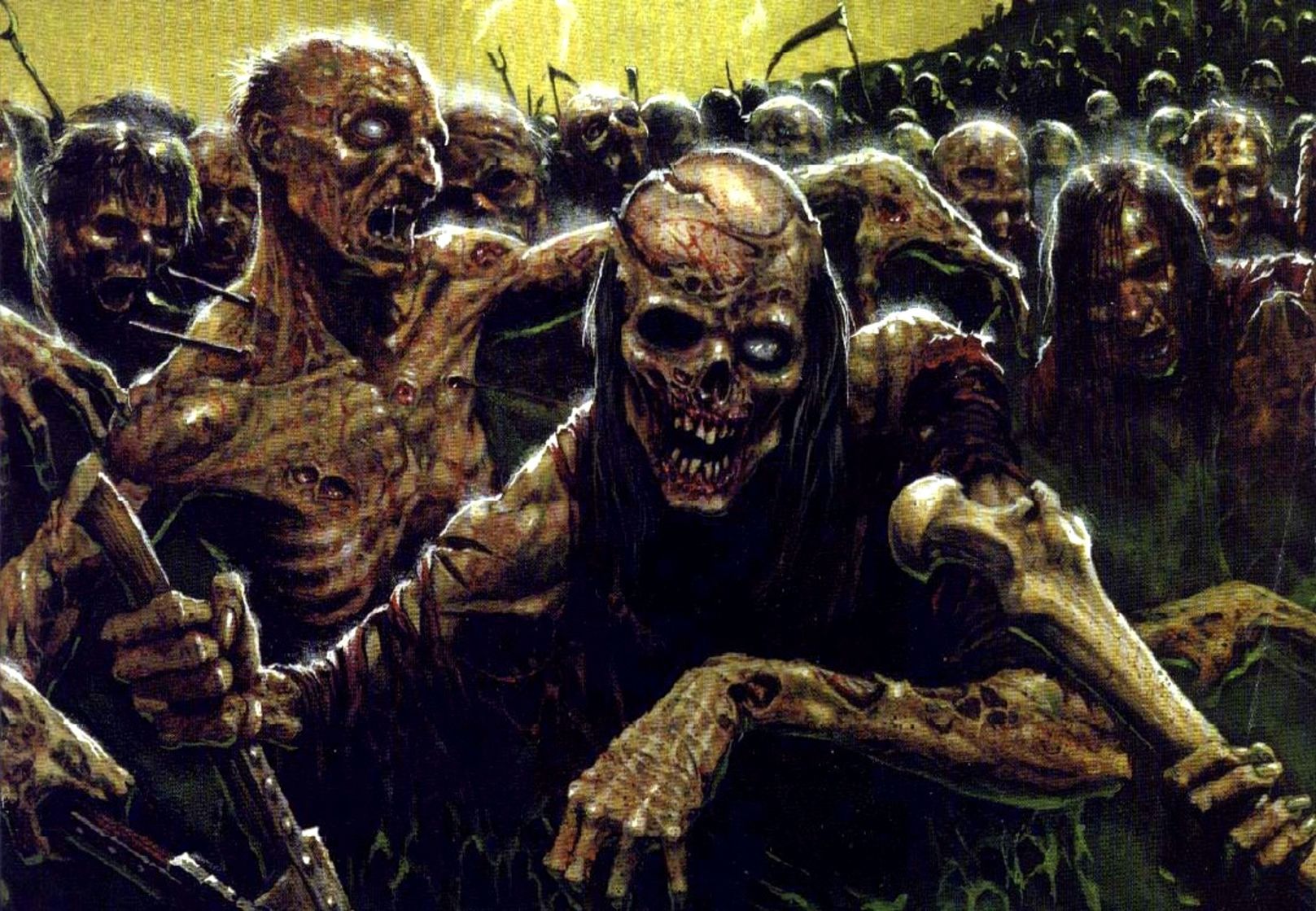 Looks like there's a bit of confusion going on in the world of Warhammer 40k players! With the release of the new Chaos Space Marines codex, people are trying their best to come up with the most effective and efficient unit and list builds possible, but it seems some are just too eager to do so and are forgetting the most important rule of list building: READ YOUR BOOK!
So everyone's all excited about the new Plague Zombie unit that Typhus can make. Here's his "Plague Zombies" rule verbatim:
Plague Zombies: Any Chaos Cultist units (see the army list, page 95) in the same army as Typhus can be nominated as Plague Zombies. Plague Zombies are Chosen Cultists that have the Fearless, Feel No Pain and Slow and Purposeful special rules,

and cannot purchase options

. They are armed with a single close combat weapon - any guns are used strictly for the purposes of clubbing their victims to death!
Notice the highlighted section, "and cannot purchase options" above. What people are misunderstanding is that the ability to buy extra models in a Cultist unit is listed under the heading "
Options:
" on the bottom of page 95. The Plague Zombie rule clearly states that you cannot take options for cultist units that are nominated as Plauge Zombies in an army with Typhus in it. This would clearly include the "option" of purchasing extra Zombie models. Therefor any Plague Zombie units you see in future games of 40k will always be 10 models deep, presumably to prevent multiple 35-model bog-down blobs from being a thing in 40k. As mainly a loyalist player, I have to say, na-na-boo-boo. :P