At 9:35am on Friday October 29th, Amy gave birth to our first daughter (though second child), Alice Marie Goldberg! She's 20" long and weighs 8 lbs 2 oz.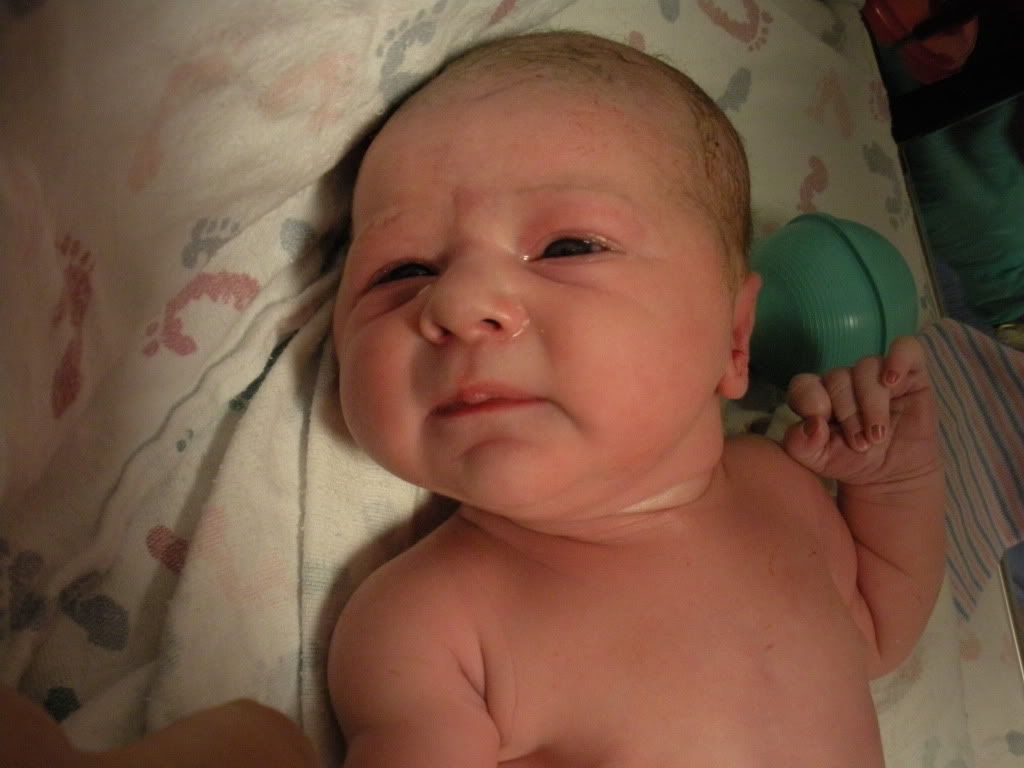 We fully intend for her to grow into a hot gamer chick, but for now we've still got about 30-ish hours at the hospital.
Otherwise I'll be back with some more hobby news in about a week or so, so thanks for stopping by!